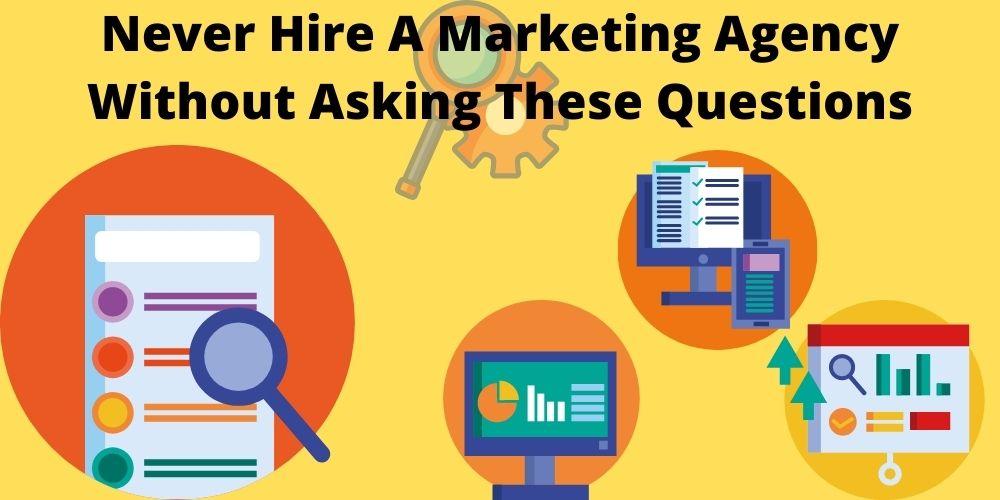 By this time, you've concluded that you can't do it alone. You want a digital marketing company to do the job for you. You choose to leave the job to experts. But there are so many options for you. Every company claims that they are the best fit for you. But how do you know?
Here are a few questions. These questions help you hire the right agency
What are your specialties
Every agency specializes in some area. Ask your digital marketing agency in Adelaide about their area of expertise. They'd have had several years of experience in a particular area. They know the ins and outs of that area.
Perhaps your agency specializes in content marketing. But it is of no use if they are not experts in web design. Web design, content, and site architecture work together to give a better user experience. Nothing works apart from the other. Every element in your site complements each other.
Sometimes you need experts. Let's say you need help with increasing local engagement. You need an agency which knows the local conditions. Your agency should understand the local community very well before they do SEO for you in Adelaide. But you require an all-rounded agency for long-term goals. They will help you prioritize. They will help you plan a strategy that can save you money.
When it comes to marketing, all your channels have to work together. The combined effect will transform your business.
Make sure that your agency is good in SEO, content marketing, and web design. These three elements are critical.
Do you outsource
You need to check with your digital marketing agency in Adelaide. Do they have professionals to take the tasks? Do they have a design team? Do they have a team of writers and editors?
Find out if they use freelancers. How do they hire freelance writers? What qualifications do their freelancers have? How many years of experience do they have in the field? You should seek answers to these questions.
Make sure that they have professionals in their agency. Why should you trust an agency that uses freelancers to get the job done?
Freelancers will have their ideas. Often, their ideas might not match their agency. It will have an impact on the quality of work.
You also need to have this information to save time. If your agency doesn't have in-house writers and designers, it could be a lengthy process. If you want to make changes to the web design or article, it will take a long time. The information has to pass between different people.
Who will work with me
You will be working with the agency for several months. That means you can't expect results in a day. You will be working with some people for some months. So, ask the agency who will be working with you.
Know very well who your point of contact will be. Finding it is crucial. Make sure if both can work together. What if you won't get immediate replies. So, check who will be doing SEO with you in Adelaide.
You can also try to have a one-to-one conversation with the person. It will help you understand the person more. Communication is essential if you want to succeed in marketing. So, make sure to pick the right person.
Check when they will be available. Know the timings. Make sure to explain well what you are trying to achieve. Doing this will help you avoid misunderstandings later on.
Who will control the creative process
Check if there is alignment with both your philosophies. Is the agency the right fit for your personality? You both need to be in one mind.
If there are no shared values, it could lead to conflict. Your agency might not take your suggestions. They might not share your opinion.
Agree at the start. Who is going to have the final say when it comes to strategy? Will you leave the agency to make the final decision?
You also should find out to what extent you can ask for changes. How many edits can you do? How many revisions are allowed?
What is your strategy for conversions?
Customers might be at different points in the sales funnel. Find out if your digital marketing agency in Adelaide has specific strategies to target various people. Your agency must understand it very well. Only if they have detailed plans can you trust them for conversions.
Some agencies focus more on leads. Identifying leads is essential. But this doesn't mean they should spend much time there. Make sure that they also focus on other areas.
Ask what their strategy is. Find out the area of focus. It will help you make a decision. Getting more sales is your ultimate goal. So, it is worthwhile to take the time to understand their conversion strategy.
Also read about:
ONLINE DIGITAL SIGNATURE CERTIFICATE
The Value of Custom Candle Boxes for the candle brands
How to Get the Most Value from your Air Conditioner A Maintenance Guide