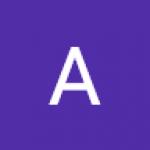 Jan 25, 2022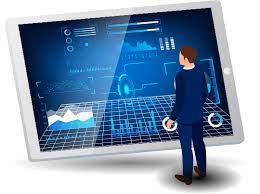 The only thing worse than not having a choice is having too many options. Markets worldwide are nearing saturation, giving businesses too many choices for everything, including solutions for a fraud management system. Every company claims to be the best, making it hard to distinguish between the good and the bad. Some systems might have a legacy but offer outdated technology. Others might provide agility but provide tools your business won't use.
Benefits of Having a Fraud Management System:
Fraud management systems impact every domain and overall performance of your business, from decision automation to fraud scheme detection.
Modern technologies such as IoT and machine learning help businesses to identify behavior patterns in real-time without human intervention. This helps in reducing business risks.
Automated fraud management solutions significantly reduce turnaround time and boost team efficiency.
An integrated fraud management system gives you a unified view for analyzing orders.
Team Management:
There's a good chance that you're mitigating enterprise risks as part of a more extensive system or team. This means every party involved must be able to access the system without interrupting or disrupting the other's workflow. As a result, every organization will need multiple team member logins with varying accessibility levels. If the fraud management solution you choose has an integrated dashboard, you will also require customization options.
This will allow you to leave notes and pointers for other users after you. The system should also have a user-friendly GUI. A reliable fraud management system is placed in a central location so that you have greater control and can communicate and manage strategies for preventing fraud in the workplace.
Data Enrichment:
New businesses today cannot afford to have lengthy background checks as part of their employee onboarding process. It doesn't matter which industry you belong to anymore; for long, hiring processes will always increase churn and drive away strong prospect candidates. Through data enrichment, enterprises today can get the full picture regarding potential hires. But what is data enrichment? It's a process through which users share data, which is linked to various external databases. By accessing these databases, enterprises can determine who they are hiring and their past experiences. It helps answer complex questions like:
Are there suspicious data points, like inconsistent addresses?
Have any of their previous employers blacklisted them?
Are they communicating through emulators or VPNs?
Predictive Risk Scoring:
Risk scores will be a fundamental part of your fraud prevention system. These are scores calculated using several factors such as:
Visitors using virtual machines or TOR that increase risks
Users who make several login attempts in a row
For such rules to operate realistically, you need significant user data and result testing capabilities.
Customized Fields, Parameters, and Rules:
As your business operates, you will also need the ability to make and personalize rules. These rules are fundamental for improving efforts towards fraud prevention. Custom rules and parameters help you recognize malicious third parties that have learned to hide by imitating legitimate customers. You can also identify fraudsters and attackers that follow irregular patterns instead of those that are commonly identifiable. It also enables you to adapt to new attackers' methods.
For these benefits, you need a fraud management solution that provides flexibility and gives you access to relevant data. This means your prevention tools should help you work with a diverse set of customer data, from shoe size to cryptocurrency.
Machine Learning Engine:
Machine Learning is a popular buzzword, and most credible service providers have already integrated this technology into their solutions. Businesses that create risk-prediction rules and test them have benefited significantly from these efforts. However, you need the capabilities to scale up your fraud prevention efforts when your business starts growing, and attacks become more frequent. This can be achieved through machine learning engines.
Machine learning engines use self-training algorithms to update your custom fraud prevention rules and introduce new ones whenever necessary. These newly generated rules must provide tangible results and ensure you have proof. This requires white box solutions that need human intelligence to oversee artificial intelligence-driven tools. Another option is you should have access to data scientists directly who can support your usage of the machine learning engine.
Real-time Results and Dynamic Friction:
When it comes to preventing fraud, timing is critical. If fraudsters have already entered your network and processed transactions before you can get to them, any mitigative measures you have in place are useless. You run the risk of losing data and money, paying chargeback rates, non-compliance with anti-fraud regulations, and hefty fines for the losses to your customers. You need a solution that can help you prevent attacks and implement fraud prevention protocols immediately and in real-time. Now that you have all the necessary parameters, evaluate your business needs and choose the fraud management system that your enterprise needs.
Also read about:
How Restaurant Brochures Marketing Can Boost Your Sales
How to Choose the Best Term Insurance Plan in India 2022
5 Tips for Starting Your Own Home Garden