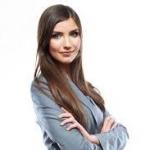 Nov 24, 2021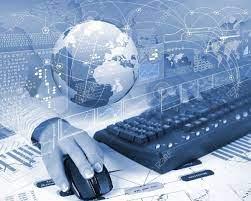 Computer networking professionals are in high demand; according to research, network administrator jobs are in the top ten. The 10-year growth rate is 5% faster than the national average, and the rising usage of mobile devices and cloud computing will result in more work opportunities.
If you're new to the field or have been considering it, now is the time to get started. Technology is rapidly expanding, and by pursuing a career in computer networking, you will be entering a profession with numerous options.
In today's job market, industry certifications are more valuable than any other qualification. But the practical experience will provide you with an advantage during the hiring process. Let's take a look at computer networking as a domain before moving on to other career options and industry needs.
Computer Networking
It is the technique of transferring and exchanging data between nodes in an information system through shared media. The design, development, and use of a network are all part of networking, as well as the management, maintenance, and operation of the network infrastructure, software, and policies.
Computer networking encompasses both the hardware and software parts of information technology, making it an essential component of every company.
Scope of Computer Networking
Businesses rely largely on computer networking solutions, demanding the hiring of devoted individuals with innovative ideas for improving and maintaining computer networks. It is necessary to have technical knowledge as well as the necessary soft skills.
The demand for qualified, industry-certified networking specialists is growing at an exponential rate. Salary is also expected to rise by 4.5%, and this is expected to increase. With so many career roles to choose from, it's easy to see how an experienced expert may progress.
The job role of a computer networking professional
A computer networking professional is in charge of providing day-to-day assistance and maintaining software and hardware. They monitor the system for potential problems, analyze them, and take devise measures to address them. The computer networking professional is also in charge of the network's security system. Cybersecurity is a rising issue, and networking experts are always challenged to come up with innovative ways to deter would-be data thieves. Problem-solving is the most important skill for computer networking experts, thus careful planning and creativity are necessary. The job also requires the capacity to function well under pressure.
Tips to advance your career in computer networking
Earn Industry Certifications: Employers are increasingly looking for individuals with industry certifications on their resumes. It is critical to demonstrate that you satisfy industry requirements with credentials ranging from CompTIA A+, CIW, CCNA, MCSA to advanced certifications such as AWS, Cisco Security.
Learn more about the various domains: Network Specialist, Network Technician, Network Administrator are some of the different sorts of professions and networking jobs for people just starting a career in networking. Investigate which specific field you'd like to improve your career in. Stay current with the latest technology, whether it's cloud, wireless, mobile solutions, or telecom.
Gain Experience: It is essential to know crucial skill areas. Because of the fast-paced nature of information technology, years of experience may not always equate to advancement in a career. Candidates must be able to show that they are up to date on developing technology.
Understand the Business: You must have a broad awareness of the industry or firm for which you are working. Learn how to deliver the best solutions and foresee any potential hazards to your company. Assist companies in optimizing solutions and lowering costs while increasing productivity.
Be up to date: Maintain your learning curve! Take advantage of classes, journals, and trade organizations that can assist you in staying current. Keep your IT abilities up to date by staying current with the latest technologies.
Some of the demanded certifications to look at if you are interested in this field
CompTIA A+: The CompTIA A+ certification is also an entry-level certification that covers a variety of technological operations. It is, in fact, the fundamental starting point for anyone interested in pursuing a career in the IT industry.
Cisco Certified Network Associate (CCNA): It is a lower-level certification that covers the installation, configuration, and operation of enterprise-level routers and switches. Cisco Certified Network Associates can also recognize and solve typical network issues.
CIW Network Technology Associate: Candidates who receive this certification will be able to operate effectively in today's business climate, learn about the responsibilities required in various Information Technology (IT) job roles, and explore career options in the IT industry.
CompTIA Network+: This credential validates a person's ability to manage, develop, and troubleshoot a variety of wireless and wired networks.
Microsoft Certified Systems Engineer (MCSE): The Microsoft Certified Systems Engineer (MCSE) is a middle-level certification that verifies a person's ability to create innovative solutions using a variety of technologies.
Linux Essentials Professional Development Certification (PDC): The Linux Essentials Professional Development Certification begins with an overview of open-source software and progresses through the history of Linux and the principal uses of its various component tools.
uCertify is among the best online learning platforms that will help you prepare for these certification exams. Our courses are equipped with various comprehensive learning resources to help you master the skills covered in the certification exams. So, please check out our course to enhance your learning experience.
Also read about:
Streamline Your Business with Bespoke Software Development
Great News Cozy Grandma Trend is Back in Fashion and We Picked the Following Items
6 Benefits of Using AI for CPG Companies