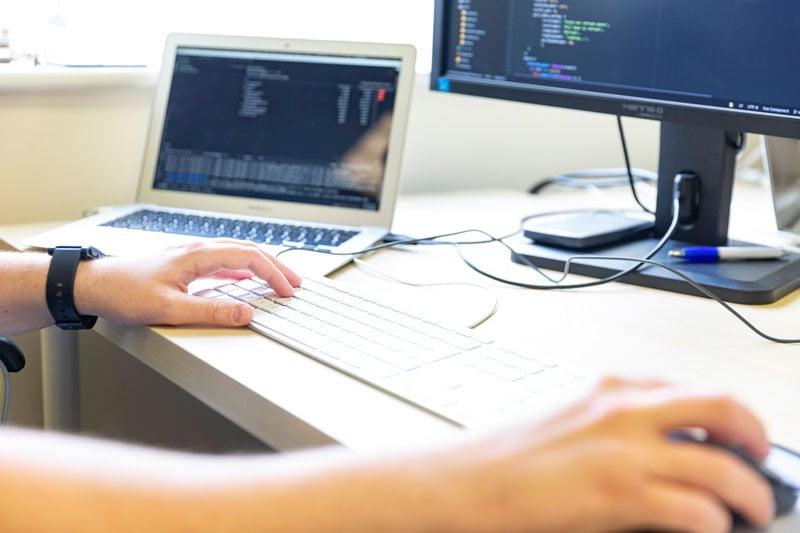 Having customized software for your business can make a world of difference to streamline the processes, which positively impact your objectives and improve the bottom line. It is possible through bespoke solutions. Off-the-shelf software solutions are viable but cannot serve unique requirements that business has to ensure. As a result, these are not effective when compared to bespoke solutions.
If you are a business owner and want better processes while offering the best customer experience, then a bespoke software development company in the UK can help you create customized solutions that resolve your unique problems. Let's look at what bespoke solutions can do for your business.
Power of Personalisation:
Customized software is a personalized solution that's built from the ground up specifically for your business. With custom software, you can have the specific features that your business requires and upgrade the existing processes to a higher level. Custom software may consist of many elements, including CRM, invoicing, project management, etc.
Since the idea is to provide bespoke solutions, you get the flexibility to add and remove features that serve the unique needs of your business, resulting in achieving a streamlined set of processes. In addition, this reduces having to implement multiple solutions.
Enhanced Scalability:
Your small business will not remain small forever. Once you scale your business, you need to add more employees, offer more dynamic products and services, open a few more offices, etc. However, expanding your business will prop up new requirements, and you would increasingly feel the need for software that can keep up with the growing pace of your business.
A bespoke software development solution can help you build a custom solution that can be scaled and is flexible enough to incorporate new features that you might require to handle your growing business more efficiently.
Security Features Specific to your Business:
With a custom software solution, you control the security features as opposed to third-party software, where you have no control over the security aspects of the solution. Having your software lets you design crucial elements specific to your business requirements without the bloatware that comes as pack and parcel of third-party software. A bespoke software development company in the UK can help you in this regard by creating a custom solution that comes loaded with only the feature sets you want.
Easy to Support and Maintain:
Having bespoke software makes it easy to maintain since you are never dependent on third-party support prevalent with an off-the-shelf solution. Since you are involved through the entire software development life cycle, you or your team will understand the intricacies involved in the product. More importantly, you can quickly contact the company you partnered with to develop the bespoke solution and resolve the issue.
Cost-effective:
Every business needs a cost-effective solution. Your business, too, can benefit a lot from a customized software solution as it's a one-time investment that can be scaled at will. Such solutions are cost-effective when it comes to improving processes, enhancing productivity, requiring minimal intervention, etc.
Final Thoughts:
For these reasons, bespoke software development in the UK has seen a new rise. Businesses continue to partner with companies offering customized software that helps streamline processes and enable the in-house team to focus more on critical projects.
The initial cost that you bear on its development gives you an edge towards the later stages of your business, when growth, customer acquisition, retention, and a streamlined process hold the key to making it big. Consider it to be an investment into the future, which will start bearing fruits, right at the exact moment when your business needs it. So, hire a bespoke software development in the UK and invest in the future of your business today!
Also read about:
Great News Cozy Grandma Trend is Back in Fashion and We Picked the Following Items
6 Benefits of Using AI for CPG Companies
Never Hire A Marketing Agency Without Asking These Questions